BASIC INFO
Name: Tactical professional hunting 1000 lumens T6 LED light with quick start constant red laser sight includes with full rechargeable battery and charger set and optional ring mount and scope mount in metal package.
Model: ES-LS-1KLMR
Product Origin: China
Supply Ability: 1000 pcs/month
Minimum Order: 100 pcs
Delivery Lead Time for MOQ: 20-30 days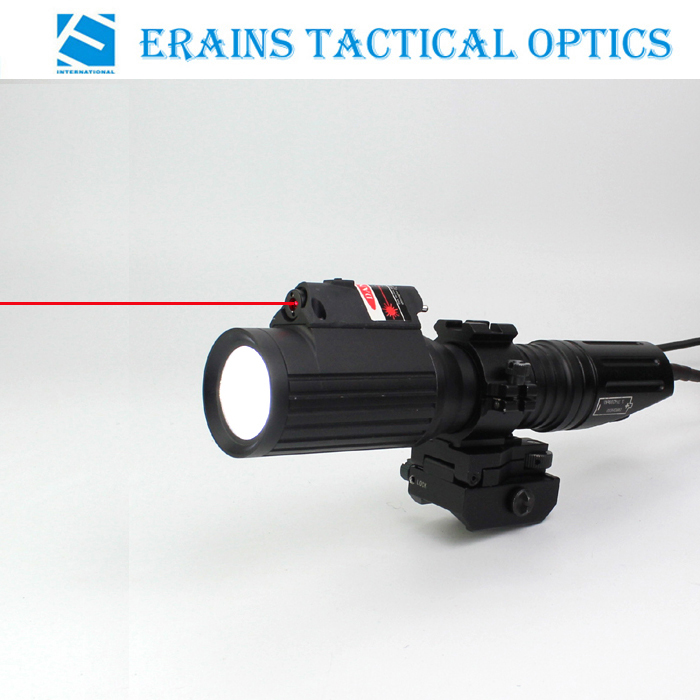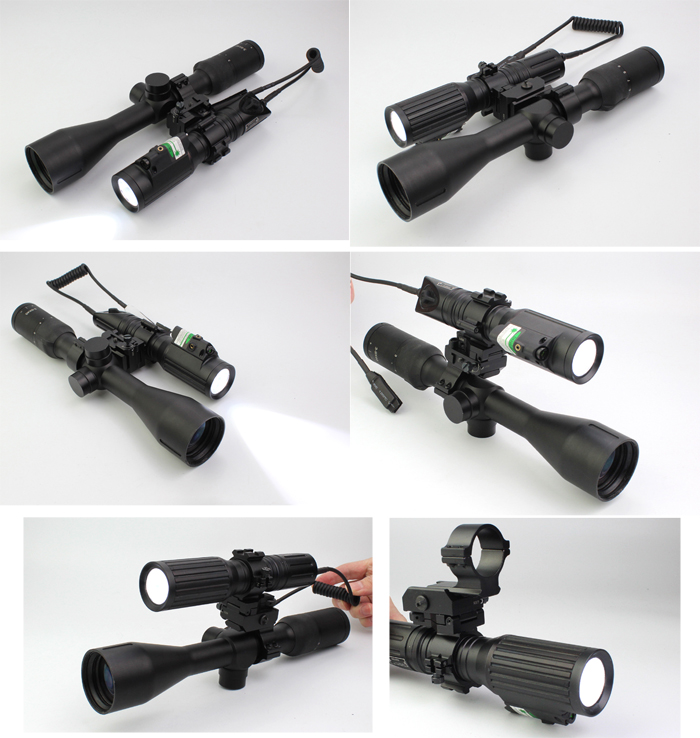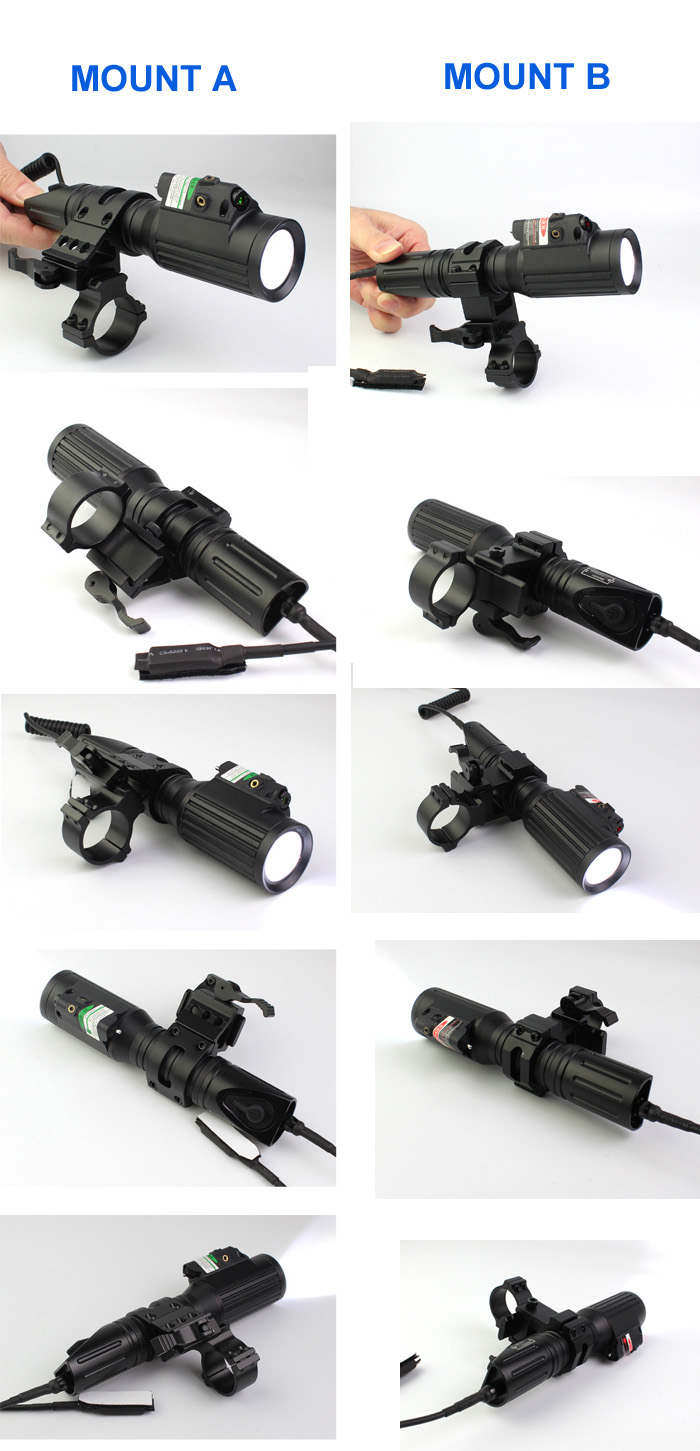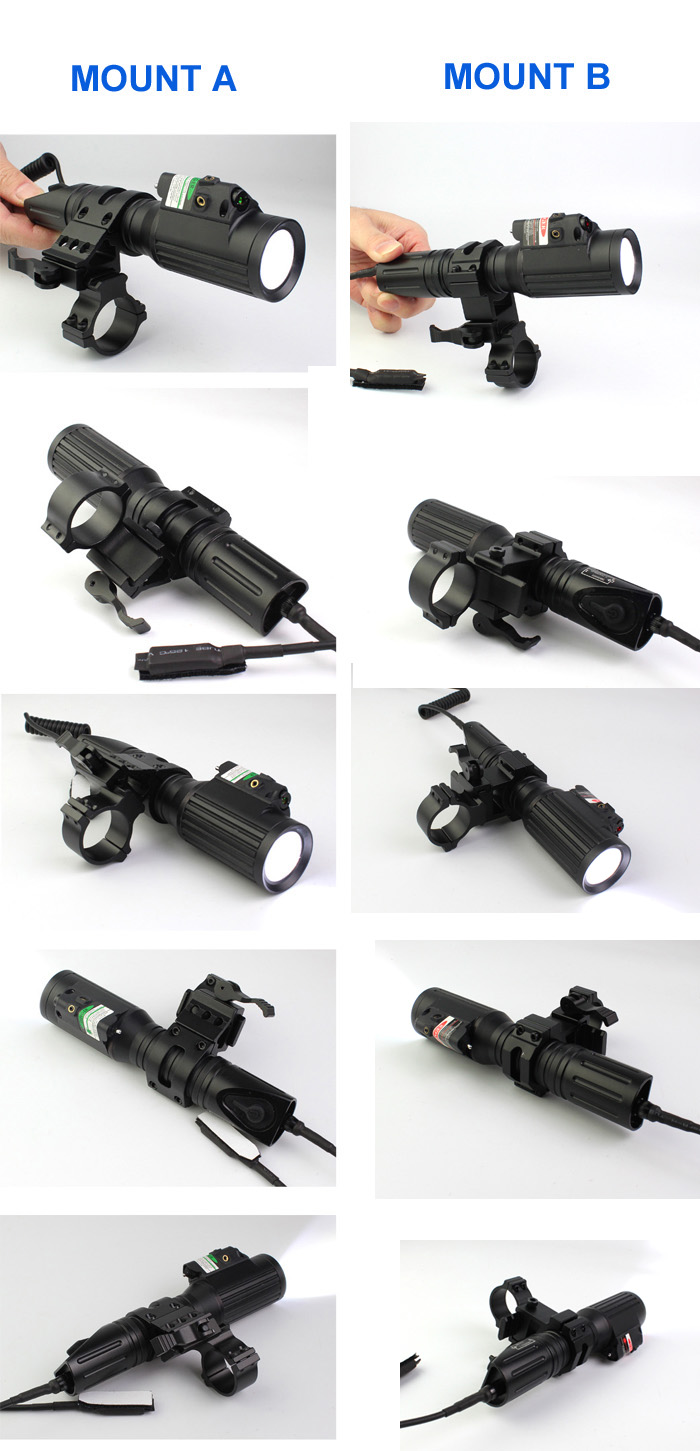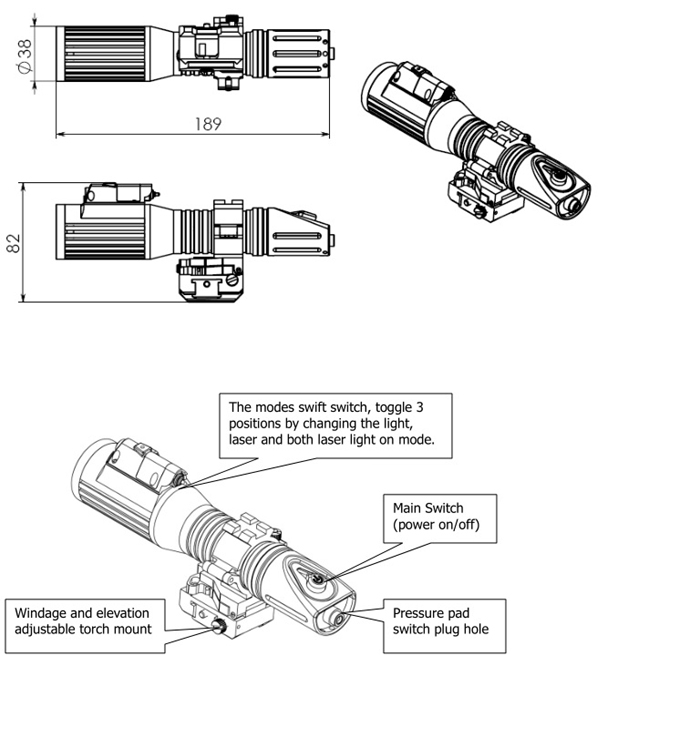 TECHNICAL DESCRIPTION
Wavelength for green laser: 625-660nm
Power Output: 10W for LED light and 2-3mw for red laser
Laser Type (mw): CLASS IIIA<5
Battery: 1x26650 rechargeable 4200mAh battery 3.7V 1pc
Continuous Runtime: 2.5 hours (both red laser with led light working on), 120 hours (only red laser), 3 hours (only led light)
Products color: Black with Hard anodize
LED detailed information
LED model: CREE T6 LED
Power: 3W
Diameter: Ø 38 mm
Length: 189 mm
LED brightness: Up to 1000 lumens blinding beam, Bright sidelight
Light color: Cold white
Working Temperature:-40 ~ +55
Light attenuation: Less than 3% after 10k hours
Life time: ≤ 50000 hours
Laser detailed information
Diameter: Ø 5.6 mm
Length: 5 mm
Wavelength: 625-660 nm
Working Temperature: -20 ~ +50
Laser Spot Diameter: 15-25mm @ 50m
Life time: ≤ 5000 hours
Working volt: 3.7V
Weight with Battery: 240g for the torch without battery and tail pad; 345g for torch with both battery and tail pad switch installed on.
Warranty: Extended Warranty of 13 months since shipment.
Construction: Aluminium alloy 6061-T6 with black hard anodized finish
Finish: Anodic oxidation/ V' r3 black
Operation: Ambidextrous Momentary/Steady on-off Switch; Pressure pad switch
Rail type: MIL-STD-1913 Picatinny Rail
KIT INCLUDES
1x Tactical 1000 lumens LED Flashlight Illuminator Torch with Red Laser
1x Remote Pressure Pad with wire Plug switch
1x Rubber cover on/off push button switch
1x IMR2665 rechargeable Lithium battery with 4200mAh
1x Weaver rail riflescope ring Mount (Φ 25.4mm and Φ 30mm or 34mm )
1x Windage and elevation adjustable laser mount (Φ 25.4mm and Φ 30mm)
1x Front exit lense Rubber cover or Green Light Filter Lens
3x Allen wrenches
1x Aluminium case with individual inner carton