About us
Company Overview
Erains International Limited is an international trading company based in Yiwu and Donyang area which is a subsidiary company of Dongyang Baiyun Erains E-Commerce Enterprise located in Yiwu and Dongyang area in Zhejiang Province of PR China.
Through all staffs' endeavor, our company has set up an integrated distributing and supplying network through which we can provide the desirable products for you. Erains's long-standing relationships of understanding and deep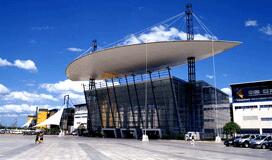 knowledge across unique products make the company an indispensable partner to its clients, customers and suppliers over the past 10 years.
"Keeping innovation" as our guidance, "strive for transcending" as our principle, depending on the raw material and quality supply chain advantage and the strict management system, we have full confidence in providing you excellent quality products and perfect service.
The company diligently seeks self-improvement, continued innovation, sincere service and customer satisfaction. ERAINS extends a warm invitation to its friends both domestic and abroad to visit the company and consider working together in a successful, business partnership.
Our Philosophy
Erains has always gone the extra mile to meet, and then exceed expectations. Bridging personal relationships is at the core of the Erains's culture. It has done so across hundreds of manufacturers, retailers and customers across many specialized vertical industries, and most importantly, across the very special people it works with every day. Erains has always viewed its relationships with its staff as a family who keeps this faith as its long holding: We depend on one another. We stand up for each other. We succeed together.
And it's the same with both business partners and customers. They know they can rely on us like family. We have an uncompromising determination to achieve excellence in every-thing we undertake. This belief makes our clients and customers stay with us for years. Erains is 100% customer-focused and dedicated to providing innovative, quality products that make a difference to its customers' lives. We see part of the relationship as the water beneath a bridge. It should always move forward and remain both clear and transparent.
Erains helps put its customers on a firm footing because she believes business is more than just business. It's a partnership, conducted on a win-win basis. That is Erains's promise to all of its customers.
Our Suppliers, Products, and Overseas Markets
Our suppliers and partners are Chinese leading manufacturers in Tactical and Optical area; Our fine product range for ERAINS TAC OPTICS brand has expanded to optical products and accessories covering tactical sights, scopes, lights and compass and other weapon accessories for outdoor hunting and activities. We also suply for the Civilian and Law Enforcement especially for the Special Forces and Armed Forces. Besides, the unique gifts and promotional items are also in our dealing range which is under our another brand.
We have passed CE, RoHS, SAA, TUV Certifications for some products. With advanced technical equipment and excellent unique design, our products have also been exported to North and South America, Europe, and Southeast Asia.
With a fully integrated computerized system where over 100 product sorts are stored, customer orders can be processed immediately and properly.
Our Goal and Mission: Sustainable Growth and wider Distribution Network
It is the mission of Erains to provide superior customer service at fair prices. Our goal is to achieve sustainable growth by:
Providing total customer satisfaction
Establishing gradually worldwide distributing centers
Offering our partners continuous technical aftermarket support
Achieving operational excellence and continuous improvement and innovation
Promoting a culture of professionalism, teamwork, environmental health and safety compliance