BASIC INFO
GENERAL DESCRIPTION
Model: ES-XL-NXG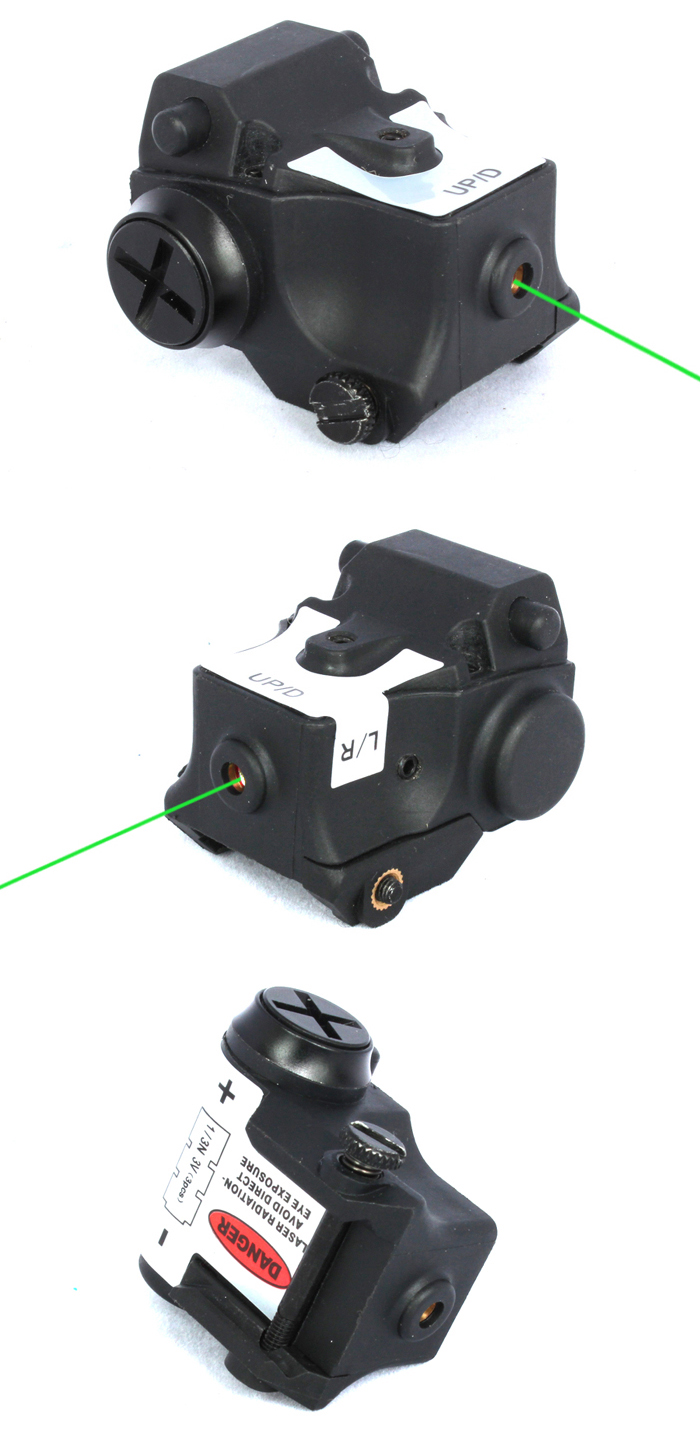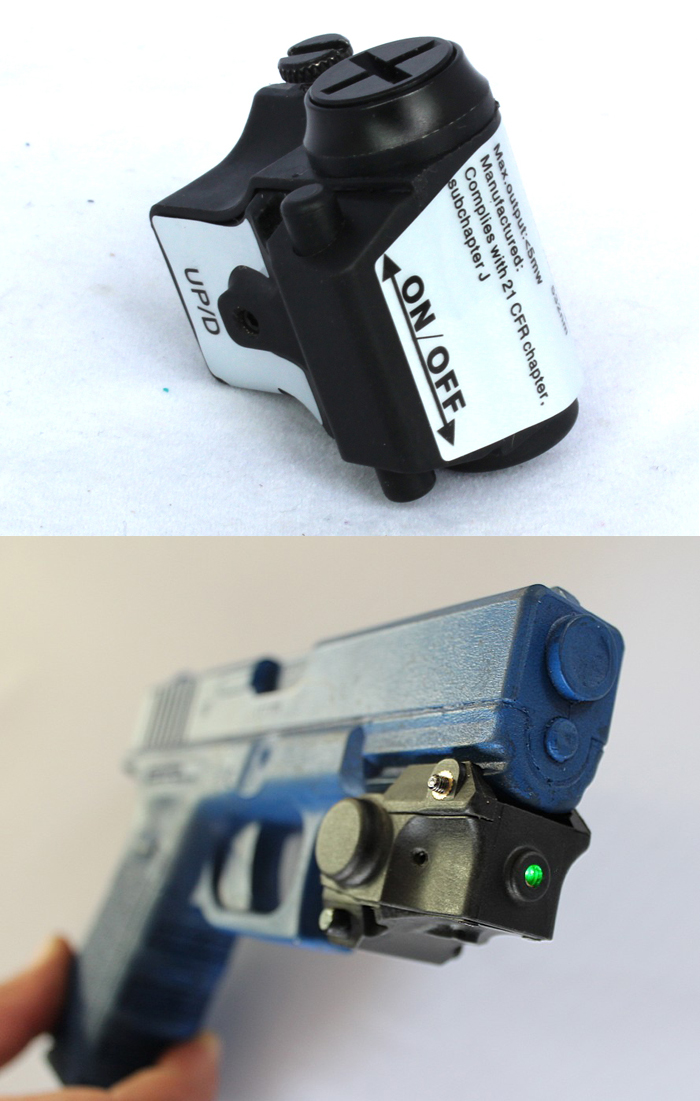 Name: Mini Pistol Green Laser Sight and green laser scope with standard weaver rail mount integrated
FDA accession number is available for this model.
Wavelength: 532nm
Power Output: <5mW
Spot diameter: 40-50mm @ 30m
Working Temperature: -5° C~+50° C (23° F~122° F)
Size: 38(L)*37(W)*33(H)mm
Net Weight: 30g
Battery: 3PCS 3.0V 1/3N Lithium Non-Rechargeable Battery
Battery Life: 1.5 hours
Warranty: 1 Year Limited
Construction Material: Fiber Reinforced Nylon
Operation: Push button on/off switch
Rail Mount: Mounts to standard 7/8" Weaver base
Life time: Less than 5000 hours
Complies with FDA 21CFR 1040 per laser notice 50(2001) and latest regulations
KIT INCLUDES
Laser sight (Mini mount intergrated)
3PCS 3.0V 1/3N Lithium Non-Rechargeable Batteries
Hexagonal screw tool
PACKING
Packing: 125 units/master carton
Unit package: PVC box with inside foam (Customized printing is available for OEM orders)
Master Carton: Top cardboard carton
Other package style options: Cardboard packaging, skin packing...Etc
FEATURES
1: Newest style that fitted all small size, full size and middle size pistol, fitted Picatinny rails.
2: Subzero operating temperature for lasers.
3: Compact and lightweight for the volume and weight.
4: Fine quality and stable performance.
5: Water resistant, shock proof, dust proof.
6: Windage and Elevation is adjustable.
7: Quick target acquisition.
8: Up to 2/3 to 1 mile visibility at night (green)
9: Up to 70 to 100 yards visibility in daylight (green)
The XL-NX Laser Sights were designed and built in Class IIIa visible red laser, green laser, and infrared laser. Laser adjustable for windage and elevation. Constructed from FRN (Fiber Reinforced Nylon) for lasting durability.
Water-resistant, shockproof and weapons recoil-proof.
Incredibly lightweight - weights ONLY 30g
Ambidextrous activation to accomodate the left or right-handed shooter. The green Lasers have excellent working performance, even the hostile environment, owned high reliability and high sensitivity.
XL-NX Series Model Family(s) include model: XL-NXR, XL-NXG, XL-NXIR
WARNING / CAUTION
NEVER point the laser directly at or into an eye. This may cause damage to the eye or blindness.
When zeroing the laser follow all standard firearm safety precautions.
If the laser sight is used on different weapons then zero adjustment may again be required.
The laser sight has an anti-shock design, but a serious blow to the laser, the weapon or rail may require-zeroing.